Welcome to Brite Rubber Processor
ISNR is processed natural rubber in block forms, adopting cost-effective and modern processing methods as per the technical parameters laid down by the International Standards Organization (ISO). In India, block rubber is marketed with ISI specification, IS 4588 and therefore termed as 'Indian Standard Natural Rubber' (ISNR). The raw material used for the production of these grades are field coagulum, mainly Tree lace and Cup lumps, collected from various estates. ISNR natural rubber is internationally known as Technical Specified Rubber (TSR) due to its predefined standards. Since it is marketed in compact polythene wrapped bales, the contamination of rubber on storage, holding and transportation are successfully prevented.ISNR is marketed in six well defined ISI marked grades with uniformity and consistency in quality, to meet the requirements of global consumer. In-order to ensure optimum quality effective checking is also done at the field coagulum receiving point. It is normally very stretchy and flexible and extremely waterproof. These rubbers are the primary source and raw material, which is used in manufacturing tyres & tubes, conveyor belt, v belt, sports goods, shoes etc.
Our Certification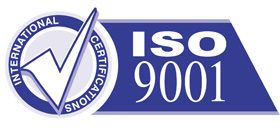 Our Vision & Mission
To provide the best possible service to our customers by setting the highest standards for our products. We believe that mutually beneficial relationships will lead to long partnerships with our customers and suppliers.
Contact Us

Works: Industrial Growth Centre,
Bodhjungnagar , Agartala
Pin: 799 008
Dulichand Singhi ( Director )
Office: Sakuntala Road, Agartala
PH:+91-09831019371/ 7278224270
Pin: 799 001 

Phone: 91-381-2386638 ( office )
Fax :91-381-2383405
Email:sales@briterubber.com briterubber@gmail.com